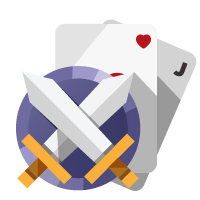 Double Attack Blackjack is a great real-money casino variant which is available at many top gaming sites.
Australian players can gamble on their own hand but also bag real cash in a range of side bets. It's fast and furious, and can be played at stakes to suit your wallet.
At Casino.com.au, we find the best Australian Double Attack Online Blackjack websites in 2023. By enjoying some excellent variants for real money you can access top bonuses right away. Log in, or download the software, and see for yourself.
Discover how to play Double Attack Blackjack online
Find out how it differs to other popular casino variants
Learn how to find the best AU welcome bonuses in 2023
A 'Bust It' side bet exists where the player wins if the dealer busts holding three cards