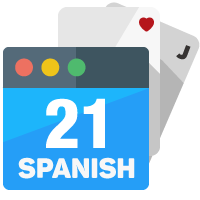 Spanish 21 Blackjack is a great online blackjack variant that features six decks with the 10s taken out. It makes hitting a blackjack harder, but there are some cool splitting rules that apply.
Australian real-money online blackjack players can double down and split on aces, and win some serious cash. Even if you're a low-stakes gambler, you can enjoy plenty of action at a good Internet casino.
At Casino.com.au, our experts only recommend the best online casino Spanish 21 blackjack websites. You can enjoy good loyalty programmes, big-money giveaways, and a top welcome bonus when you sign up.
Discover how to play Spanish 21 online
Find out some great bets and strategy for Australian players
Learn how to make the most of online welcome bonuses
Players can split their cards and are allowed to re-split up to three times. Even aces can be split in Spanish 21