Deposit Options:
Payout %: 95.1%
Payout Time: 3 days
Number of Games: 350+
Compatbility:
7.2 / 10
Safety & Security
8.7 / 10
Bonuses & Promotions
8.1 / 10
Design & Usability
7.8 / 10
Device Compatibility
8.3 / 10
Regional Availability
Casino Review
Think back to the many times you were away from home wishing you could play your favourite pokies, but unable to because another casino's app would not work on your own your cell phone. Or maybe having no choice but to play the same half dozen games over and over again was starting to get to you. If you can relate, we have good news for you. Your days of continually looking at your watch because you have nothing better to do while waiting for your name to be called at the doctor's office or your friend to show up at a restaurant are over. Instead, you can be pulling out your smartphone or tablet and enjoying a huge selection of online casino games at Leo Vegas Casino!
Don't worry. The purpose of this comprehensive Leo Vegas Casino Review is not to introduce you to a new casino in Las Vegas you never heard of, although you would probably be there already or on a plane today if it were feasible. Leo Vegas is not in Las Vegas at all but an innovative mobile and online casino you can access anytime anywhere without leaving Australia.
There are many factors that enter into the determination of whether a particular online casino is a good one. While no casino is perfect, we strive in each online casino review to summarise for our casino online and mobile players how a casino that might interest you stacks up overall and what are its most important strengths and weaknesses. Because longevity rates high up on our list of attributes in a casino's favour, we rarely give top ratings to a casino that has not been in operation for at least 10 years. A long tenure like that is a very strong and reliable indicator that a casino is trustworthy and that its players are more than satisfied. That is not to say that a relatively new casino cannot meet those standards also, so we do make exceptions, and in this Leo Vegas online casino review, you will see why.
Generous Welcome Bonus (for pokies) plus 200 free spins
Uses high quality, up-to-date software from multiple top providers
Play for free option on most games
Live dealer games in mobile casino as well as online
Fast withdrawals
Complicated Welcome Bonus, spread out over four deposits
Some pokies count 70% rather than 100% towards clearing the bonus
Limited banking choices compared to some online casinos
Website does not report average game payouts
Why Choose Leo Vegas
Leo Vegas is a large casino. That fact alone is reassuring to anyone who likes to play online or on a mobile device regularly, because greater variety means a greater chance of finding the types of games you truly enjoy playing. It also means much less of a chance of being bored. However, a casino's size is far from the only factor that should be considered when choosing where to play.
Security and Fair Play
Whether playing in a casino online or in its mobile version on a cell phone or other device, no factor is more important than the security and fairness of the site. Leo Vegas Casino is owned by Leo Vegas International and has a license from the Malta Gaming Authority. There have been no customer complaints to suggest that this casino's practices are any less than completely fair and aboveboard.
Of course, in this Leo Vegas online casino review, like in any online casino review, it is important to point out not only those areas where the casino excels, but also where it could be better. One way Leo Vegas could be better is to provide up-to-date independently verified information on the website concerning the average payouts of the games. We are not in any way suggesting that there is reason for concern, just that this is the type of information that customers would appreciate knowing and have a right to know.
On the plus side, Leo Vegas does give you a choice to play either for free or for real money on most games. So if you are trying out a new game for the first time and hesitant to risk real money initially, you are welcome to play it in practise mode first and then decide. Another way in which Leo Vegas Australia shows it cares about its players is by offering you the opportunity to set betting limits.
Likewise, Leo Vegas Australia is very responsible about protecting site security. All players funds are kept in a separate account in a Swedish bank. In addition, with the help of the services of the security software provider Digicert, the privacy and security of every account is fully protected.
Many Software Providers Means More Game Variety
Instead of relying on just one software provider to power all of its games, the way that many online and mobile casinos do, Leo Vegas uses more than a dozen. Some names like Microgaming, NetEnt, and IGT, may be more familiar to you than others, but all of the companies are well-known in the field and have a reputation for furnishing quality products. All of them utilise the latest online and mobile technology to ensure smooth gameplay, high quality graphics and animations, and an enjoyable experience every time you log on. Using the services of many different providers almost guarantees your finding the variety you are looking for regardless of individual preferences. A virtual trip to Leo Vegas Casino online has no more chance of being boring than a real trip to Las Vegas.
Because the Leo Vegas mobile apps are so much more advanced than those at most mobile casinos, most players like to take advantage of that mode of playing. However, if it is more convenient for you to use your computer, that is certainly another option. No downloading is required. The games can be opened up on any browser and accessed instantly. Or, if you are away from home with no computer handy, you can relax and enjoy your favourite Leo Vegas games anyway because using your mobile device is exactly what this casino was created for.
Get your $1200 Bonus at Leo Vegas
Lots of Great Game Options
If you're the type of player who believes bigger means better when it comes to casino gambling, whether it be in a casino online or on your mobile device, you will be happy to discover that the people behind Leo Vegas Casino feel the same way. But that should hardly come as a surprise. After all, the casino has Vegas in its name, and northing about Vegas is small scale. The best news of all is that unlike most online casinos, there is nothing skimpy about the Leo Vegas mobile casino either.
The only possible negative in having hundreds of games at your disposal is not knowing what to play first. At least, Leo Vegas helps you out by organising the games by category, together with a short description of each game, including the rules and other basic information.
Pokies
Out of more than 500 games available to you at Leo Vegas, which is more than you will probably find in many land-based casinos, both in Australia and Las Vegas, approximately one half are pokies. It is not clear whether every single one of them can be played both online and in the mobile version, but most of them can. If you are a frequent player, you may instantly recognise some familiar favourites like Starburst, Gonzo's Quest, Jack and the Bean Stalk, Games of Thrones, and Immortal Romance, just to name a few. Regardless of whether your personal taste runs more to old classics or action-packed video pokies, or you're feeling adventurous and want to try a brand new game, you are certain to find many pokies to your liking.
The 15 progressive pokies are also very popular with Leo Vegas players, and understandably so, since the top jackpots are huge. No one knows when one of them is about to hit, so maybe the next Mega Moolah or Mega Fortune instant millionaire will be you!
Other Games
We mentioned that approximately half of the games at Leo Vegas are pokies, which of course leaves room for many other kinds of casino games as well whenever you are in the mood to play something different. Leo Vegas is a full service casino, so you should have no trouble finding any of your favourite games you like to play in the Australian land-based casinos, and even some you won't find there. If you enjoy playing blackjack, compared to the very limited choices available on how you can play this game in a brick and mortar casino, Leo Vegas lets you choose from at least 15 different variations of blackjack. Just remember that blackjack is a game where rules can definitely make a difference. So before playing a version of the game that is not already familiar to you, make sure you know the rules and basic strategy. It also won't hurt at all to take the casino up on its offer to play for free before putting up real money.
Roulette players also have multiple options. Instead of American roulette with both a single and double zero on the wheel and a high house edge, we suggest European or French roulette with a single zero only and better odds.
Live Dealer Games
There is no doubt that playing your favourite casino games online or on your mobile device is fun and exciting, but at the same time many players complain about the lack of social interaction, which makes them miss being in regular casino. But not the players at Leo Vegas!. Through live HD video streaming, even though the nearest real casino may be many miles away, the online and mobile live dealer games don't leave you feeling that way at all. Instead, you find yourself face to face with a live dealer, talking to that person and to the other players at your table, just like you would in a regular casino.
Leo Vegas offers five different types of live dealer games: blackjack, roulette, baccarat, casino hold 'em, and three card poker. Compare that to many other online casinos which do not offer any live dealer games. But the one feature that truly sets Leo Vegas apart from other online casinos is that the opportunity to play with a live dealer isn't restricted to when you are online. You can access these games on your mobile device, too! Roulette doesn't get any better than an option offered at Leo Vegas called Immersive Roulette, where enhanced graphics and close-up shots of the ball and dealer will have you almost believing you are playing in a real casino. You must use real money only to play any of the live dealer games, which is the same way these games are played in any real casino.
Mobile Gambling
One of the best things about Leo Vegas is that they are such a long standing and successful casino. With thousands of customers every month over many years, they have worked out most of the kinks that new casinos still struggle with. This includes their mobile gambling features as well. Leo Vegas offers live dealer games in their mobile site as well as their regular site, which is not found at many other casinos these days. Usually the game selection on mobile devices is rather limited, but this is definitely not the case at Leo Vegas!
As you will see, the mobile platform offered by Leo Vegas is very high quality compared with other casinos. It has not only a large game selection, but high quality and fast speeds that will not drag you down while you play your favourite games. Leo Vegas offers compatibility with all Apple, Blackberry, Windows Phone and Android devices, including smart phones as well as tablets and iPads. Leo Vegas is one of the only sites that offers compatibility with all of these providers, as most sites only have Apple and Android apps.
Get your $1200 Bonus at Leo Vegas
A Mobile Platform Miles Ahead of the Competition
Many online casinos about which we have mainly positive things to say we find, quite honestly, not to be measuring up insofar as what they have to offer mobile customers. A well written, comprehensive review needs to address not only what a site has to offer casino online players, but also how well it is meeting the growing numbers of people who find it more convenient to use their smartphone or tablet to play. The best casinos are responsive to both types of players who, of course, are not mutually exclusive since depending on where you are and what else you are doing, you may wish to alternate between the two modes of play. Unlike some reviewers, who say everything is great about every casino, which makes their reviews essentially useless, we do not hesitate to call out a casino whose mobile platform is in need of improvement. However. In this Leo Vegas review, we duly acknowledge a casino that has gone above and beyond in offering a mobile platform that is way superior to what is usually encountered.
One shortcoming of most online casinos is that their apps only work with a very limited range of devices. That, unfortunately, leaves all of the players with an unsupported device out in the cold. A second problem is a woefully inadequate number of games. No one would probably play in an online casino that offered only a dozen games, knowing there are much better options available, yet many casinos have a take or leave it attitude with regard to their tiny mobile collection. However, Leo Vegas Casino was built for mobile customers to begin with, so there is no chance of running into these kinds of problems and disappointments. If finding a casino with a superior mobile platform is important to you, it would be hard to find a better choice than this casino which already has a string of awards to prove that its mobile platform is excellent.
Versatile, Practical, and Serviceable
Many online casinos offer their customers one downloadable app for Apple iOS devices (iPhones and iPads) and another downloadable app for Android devices, and that's it. However, the Leo Vegas apps support not only these devices, but also a wide variety of others, including BlackBerry and Windows phones, or in practice, virtually every device currently in use. Your choice of games is also much wider than at most mobile casinos. Of course, all of your favourite pokies are available, but if you would prefer to play another game like video poker, roulette, blackjack, baccarat, casino table poker, or scratch cards, go ahead. Mobile players, just like computer players, have the option with most games to play either for free or for real money. One exception would be any of the live dealer games, which are playable for real money only. However, the fact that you can play these games on your mobile device at all is amazing. Few, if any other, mobile casinos offer that capability.
All of your banking, including both deposits and withdrawals, can be done quickly and safely on your smartphone or other device, just like on the computer. Players who are already signed up on the computer can use the same account to play on their mobile device. Or, if you are brand new to Leo Vegas, you can use your mobile device to set up your account and receive the same generous Welcome Bonus that online players get.
If your mobile device has a web-based browser, no downloading is even necessary. Simply visit www.leovegas.com from your device, log on, pick the game you wish to play and access it directly from your smartphone or tablet. Otherwise, if you own an iPhone or iPad, the Leo Vegas app for iOS devices can be downloaded from the App Store, or if you own an Android device, the appropriate app is available for downloading on Google Play.
Get your $1200 Bonus at Leo Vegas
Bonuses and Promotions
Online casinos differ considerably in both size and quality, but one feature that is almost universal is the Welcome Bonus. This is an added incentive which good and not so good online casinos alike provide in the hope it will be just the extra push you need to sign up with them and not somewhere else. Leo Vegas is no exception, and their bonus happens to be an unusually generous one up to AU$700. All new Leo Vegas Casino online and mobile players are eligible to receive this bonus upon joining the site. This section of our comprehensive Leo Vegas online casino review tells you everything you need to know about the Leo Vegas Welcome Bonus.
Unlike some Welcome Bonuses which are given out in their entirety on day 1, as soon as the player makes the first real money deposit, the Leo Vegas offer is an extended bonus, given out in four instalments, corresponding, respectively, to your first, second, third, and fourth deposits with the casino. Many players like to get their entire bonus all at once. High rollers, especially, don't mind making a big deposit in one shot so they can receive their big bonus right away with no waiting. One downside, however, is high playthrough requirements, which not everyone can afford. Also, if your luck takes a bad turn early on, there goes not only your deposit, but the whole bonus, and there is nothing you can do about it. Smaller players like the flexibility of spreading out their deposits, which not only means less cash outlay each time, but smaller associated wagering requirements.
The Leo Vegas Bonus will either please or displease you depending on which type of arrangement you prefer. Here is how the bonus works.
First Deposit: 200% match bonus up to AU$100
Second Deposit: 100% match bonus up to AU$300
Third Deposit: 50% match bonus up to AU$300
Fourth Deposit: 50% match bonus up to AU$300
Playthrough required for withdrawal: 35x bonus
Pokies count 100%. While parlour games and keno also count 100%, video poker and table games only count 10%.
The casino doesn't specify what amount of time you are allowed for making the four deposits and then how much time you have to meet the wagering requirements, which is information you need to have. In any case, in order to receive the maximum possible bonus of $700, a total of $1,925 or more needs to be deposited. Of course, you are not obligated to deposit the maximum and take the maximum bonus, if you prefer smaller deposits and less playthrough. The minimum deposit is only $10.
Assigning smaller contribution values to games other than pokies for satisfying the playthrough requirements is typical, so no surprise there. However, we are surprised that not all pokies count 100%. While it would be certainly preferable if they did, the wagering requirements of 35x the bonus are reasonable enough that even playing games with a 70% contribution rate (which would raise the playthrough requirement on those games to 50x the bonus) is acceptable. However, the minimal contribution of only 10% on most other games makes those games unplayable. In other words, for all intents and purposes, this is a pokies only bonus.
On the other hand, the complicated structure of this bonus. Including the disappointingly low cap of just $50 on the first deposit bonus, is somewhat off-putting. We like the 35x bonus playthrough, which compares very favourably with the terms offered by most online casinos. In fact, many casinos base their wagering requirements on both the bonus and the player's deposit. However, 35x is a strange number to use as a multiplier. Be sure to get your calculator out so you won't be in the dark as to how much you need to wager to clear each component of the bonus.
In addition to the more than fair wagering requirements, another feature that we like about the Leo Vegas Welcome Bonus is that your deposited funds are used first, and if you win, those winnings go directly into your cash account and become available for immediate withdrawal. The playthrough requirements take effect only when the cash account is empty, in which case the bonus funds are used instead. Then, as soon as the applicable play for each component of the bonus has been completed, the bonus, the associated deposit and any winnings also become available for withdrawal. However, if you have a major win, such as a progressive jackpot, the casino offers you another option. If you wish, you can cash those big winnings immediately. The catch is that you then forfeit the uncleared part of your bonus, but in return you get to withdraw a lot of money immediately without having to fulfil any additional wagering requirements.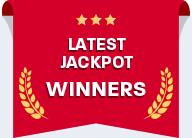 Ben M

Avalon

$31,157

Linda J

Thunderstruck II

$11,041

Amy D

European Roulette ...

$44,926

Valeriano O

Beach Babes

$13,164
Free Spins
As if a four-part Welcome Bonus isn't enough incentive to join, here is another: 200 free spins on Starburst! (Note that sometimes the casino allows certain other games to be substituted. Check with the casino directly beforehand to see if any other games are also allowed.) As with the aforementioned Welcome Bonus, the free spins are not awarded all at once either. For starters, just for signing up, you get 20 spins, with no deposit necessary. However, you will need to make a deposit later if you want to see your winnings because any winnings, whether on the first 20 spins or the remaining ones, have a 35x playthrough requirement for withdrawal. As soon as you make your first deposit, you become eligible for the remaining 180 spins, 20 per day for nine consecutive days. You cannot save your free spins and use them later because each set of 20 must be used within 24 hours (before receiving the next set).
Loyalty Rewards Program
Unfortunately, loyalty rewards is not an area where we can give the same top rating in this Leo Vegas review as we have in some of the other categories. We are disappointed, but we can only go on the information provided on the website which is very little. Could it be that this casino's management believes that the enjoyment of playing the games and, hopefully, winning, is reward enough, so there is no need to go overboard on special promotions?
Leo Vegas has a tiered loyalty program based on play. All of your real money play counts towards earning VIP points, which are in turn the basis for determining each player's loyalty level. Whether your points are redeemable at any point for cash and how many points are needed to advance to the next level the website does not specify. However, each time you sign in to play, you can check the VIP bar at the top of the screen to see where you stand.
VIPs are appreciated at Leo Vegas. Higher level players can look forward to receiving a whole host of rewards like tournament entries, special bonuses, early access to new games, and invitations to special events. Again, we have no clue as to what level of play is necessary. We are also uncertain if VIPs receive their own personal host. From time to time, other special promotions are made available to all players, but apparently not on a regular basis.
Quite honestly, we think the loyalty rewards program at this casino could be better. Even the luckiest players don't win every time, so it is a mistake to assume that the prospect of winning is enough of a draw in every instance. High rollers who put up a lot of money prefer to play in casinos where, win or lose, their high level of play is recognised and rewarded. Even players betting only small amounts of money prefer a casino where they feel they are getting a little bang for their buck. In any case, prospective players are entitled to know before signing up what kinds of rewards and promotions they can expect in return for their action. The Leo Vegas website needs to be more forthcoming and not leave players guessing.
24/7 Customer Support
Leo Vegas offers 24/7 Customer Support via phone and email. This service is extended to online and mobile players alike. However, we are not certain whether the same availability extends to live chat. Be prepared for the fact that most of the representatives are Scandinavian and English is not their native language. However, rest assured that the staff is sufficiently fluent in English to communicate effectively and properly assist you on any casino-related matter.
For a Great Casino Online, Pick Leo Vegas
As we said at the outset of this Leo Vegas casino review, no online casino is perfect. However, if you are looking for not only a top online casino, but a top mobile casino, too, that pays as much attention to the needs of its mobile customers as its computer customers, Leo Vegas is an excellent choice.
Summary
LeoVegas is a top tier name in the online gambling world. They are known world wide for their game selection and quality, as well as their excellent customer service. We have rated leo Vegas very favourably in this review, giving them eight out of 10 stars, because we completely agree with the consensus that this is an excellent online casino for Australian players. Leo Vegas has been around for over a decade, so they know how to attract customers and keep them loyal with nice bonuses, excellent games and top notch customer service. With such a great reputation, so many games to choose from, and excellent bonuses, Leo Vegas is a great choice for Aussie online gamblers.
Reviewed By: Casino.com.au
Get your $1200 Bonus at Leo Vegas