Deposit Options:
Payout %: 96.8%
Payout Time: 2 days
Number of Games: 400+
Compatbility:
9.0 / 10
Safety & Security
8.9 / 10
Bonuses & Promotions
8.8 / 10
Design & Usability
8.9 / 10
Device Compatibility
9.5 / 10
Regional Availability
Vegas Palms Casino Review for 2023
Unless you have recently travelled to Las Vegas and know the names of all its casinos like you do the casinos in Australia, upon first hearing the name "Vegas Palms," you might assume it is in Vegas. If you love casino gambling the way most Aussies do, a Vegas vacation sounds mighty appealing. If in between your long playing sessions at the slots (no one calls them pokies in Vegas) or tables, you can relax by a pool surrounded by shady palm trees, even better. What could be more idyllic than a three or four night stay at Vegas Palms!. But wait. As enticing as that scenario sounds, it isn't going to happen.
First, if a trip to Vegas were possible right now, you would already be there or on your way. You live in Australia, which at this time is where you have responsibilities and need to be. Secondly, out of all the casinos in Las Vegas, not a single one has Vegas in its name. Although there are no palm trees in Vegas either except for manmade ones, there is an off-Strip Las Vegas casino hotel called the Palms, but it has no connection to the place we are talking about.
So if Vegas Palms is not in Vegas, where is it? The happy answer to this riddle is that you don't have to travel anywhere, or even leave the house. Anytime you are in the mood, all it takes is a couple of clicks on your computer or cell phone, and Vegas Palms will instantly bring the nonstop excitement of Vegas to you! This comprehensive 2023 Vegas Palms Online Casino Review will tell you all about this must see it to believe it casino that through the magic of modern online and mobile technology can put a piece of Vegas in the palm of your hand!
Operating online since 2000
Over 400 high payout games, including over 200 pokies
Part of the Microgaming progressive jackpot network
Live dealer games, offering multi-tabling and an optional blackjack "bet behind" feature
Wide choice of accepted secure banking methods
Small Welcome Bonus compared to most online casinos and practically useless except for pokies
More information about specific games would be helpful
The instructions on the website for accessing mobile games could be clearer
Why Choose Vegas Palms Casino?
Vegas Palms is not only a fun place to play. It is also a safe and trustworthy online casino that has stood the test of time and a place where you can relax and enjoy all of your favourite casino games with no worries.
If you were to sign up with a brand new casino online, you would have less certainty about the security of the site and fairness of its games, which means you would be taking much more of a gamble playing there. However, Vegas Palms has been in business since 2000, which is an eternity in the ever changing world of online casinos. There is no way this casino would still be around more than 15 years later if it were not operating responsibly, providing a secure online environment to play in, and treating its customers fairly. Vegas Palms, even with the enticing name, would also probably not still exist if it was lackadaisical about making important changes and if its software and games were not updated and enhanced in accordance with today's technology. More about that a little later in this Vegas Palms Online Casino Review.
Licensed, Regulated, and eCogra Certified
Vegas Palms is licensed by the Malta Gaming Authority. It is also a member of the esteemed Fortune Lounge group of casinos, as is the separately reviewed 7 Sultans Casino along with several others. Vegas Palms' association with these fine organisations assures its players that this is a casino that is held to very high standards.
Additional assurance comes from the seal of approval that Vegas Palms carries from eCogra certifying it to be a safe and fair casino. Only those online casinos that consistently stand up to the closest scrutiny with regard to integrity, responsible conduct, prompt payments, and fair gaming practices receive this certification. According to eCogra, the random number generators (RNGs) used by Vegas Palms are fair and random. In addition, whenever you wish, you are free to check the Vegas Palms website, just as we did, for the latest published reports of the casino's average game payouts, which are recalculated by eCogra monthly. The published report at the time of preparing this Vegas Palms review showed a most impressive average payout for all games combined of 97.55%.
Hundreds of Great Games to Choose from--Play Them for Free or for Real Money
Some gamblers like playing in a small boutique casino, possibly because they think they will get more personal attention. But for anyone who plays frequently, game variety is just as important, and in that case, the bigger the casino the better. Undoubtedly, one thing about Vegas Palms that reminds you of Las Vegas is that Vegas Palms Online Casino, just like most Las Vegas casinos, is packed with games. There is also an abundance of other fun activities like drawings and tournaments. With all the nonstop excitement and activity 24/7, there is no more chance of your being bored on a visit to Vegas Palms than at a real Las Vegas casino.
There is an important difference, however. At Vegas Palms Australia, you are given the option, with most games to play either for free or for real money. There is no pressure to start using real money unless and until you are ready. So, for example, if you you are trying a particular game for the first time and wish to test the waters before plunging in with real cash, that is fine. Some Las Vegas brick and mortar casinos might give first time players a fun book with a couple of match plays or occasionally reward high rollers with bigger match play offers or even a free chip or two. However, there is no Las Vegas casino that lets you just walk in and start betting for free.
When you are ready to bet with real money, deposits can be made safely and securely, either online or on your mobile device. Either way, the casino's use of advanced encryption technology ensures the full protection of your account. At Vegas Palms you can even take control of your spending by setting your own daily, weekly, or monthly deposit limits. You can also use the casino's CashCheck and PlayCheck features to review your transaction and playing history on the site.
Unfortunately, no one from the U.S. or UK can access the Vegas Palms games. Therefore, if they want a real sense of what Las Vegas is like, they may have no choice but to go there. But Aussie players have another option that is much more practical and convenient Australians can enjoy a virtual vacation at Vegas Palms anytime!
Get your $100 Bonus at Vegas Palms
Games Galore for Every Taste
Since its inception in 2000, Vegas Palms Australia has relied exclusively on one of the top providers in the business, Microgaming, for all of its software needs. Over the years Microgaming has built and maintained its reputation as a company that can always be counted on for first rate products and service. Even though Microgaming is believed to have been the first company of its kind, and there are now many, Microgaming has maintained its position at the forefront of the online casino gambling software industry. It has been able to do so by making full use of new advances in online and mobile technology to update and improve its software, enhance existing games, and add new games. As a Microgaming casino, Vegas Palms benefits from this company's expertise. The software and games are the latest and best that Microgaming has to offer and are never out of date.
Another characteristic that Microgaming casinos have in common is that they are all huge. The quantity of games is as impressive as their quality. Vegas Palms, for example, has more than 400 games, a number that keeps on growing, because every month Microgaming sends them more.
How to Access the Games
Picking which game to play, given how many there are to choose from, might leave you in a pickle, but at least signing up and opening an account so you can get started is easy. Vegas Palms gives you a choice of these three convenient methods.
1. Downloading the software onto your computer
This method only takes a few minutes and provides you with access to every game. The one drawback is that you are limited to using your own computer.
2. Instant Play flash version:
The instant play option gives you a lot more flexibility. Instead of being limited to your own computer, you can access the games of your choice instantly on any browser. No downloading is necessary. Not every game is available in instant play, but more than enough of them are to keep you happily occupied. To help you find the game of your choice quickly, go to the lobby where you will find a complete list of all of the games by category. Pick the category that interests you, and the computer will show you at a glance which ones are available in Instant Play format.
3. Mobile play:
If you have a supported device, the most convenient way of all to play is on your cell phone or other mobile device. The Vegas Palms apps have been optimised for both Apple iOS (iPhone and iPad) and Android devices. However, it is not clear whether owners of any other types of smartphones or tablets will also be able to access the games. For more information about the Vegas Palms mobile platform, see the separate Vegas Palms review that follows pertaining specifically to its mobile games.
Mobile Gambling
Playing casino games on your mobile has never been easier than at Vegas Palms Online Casino. You have two options to choose from - download or no download. This is the same choice you make when you play on your home computer. On a smartphone or tablet, the download version takes the form of either an Android or iOS an app. The app works on supported devices, including Apple's iPad and iPhone, as well as Android smartphones and tablets like the Samsung Galaxy, Google Nexus and Fire tablet. To download the app, simply go to your device's app store and search for Vegas Palms Casino. Once you have downloaded the app you have instant access to your favourite games.
If you prefer not to download anything to your device, gambling at Vegas Palms is still super convenient. As long as you don't mind playing in your web browser in the HTML5 based site, all you need to do is go to vegaspalmscasino.com and you have the same exact access to your account and your favourite games as you would on your desktop. This is perfect for Windows Phone and Blackberry players. You can access the same banking and VIP features from the Vegas Palms mobile section as well.
More Games than Most Mobile Casinos
One of the best features of the Vegas Palms mobile casino, as least compared to many other mobile casinos, is a decent choice of games. Like the Vegas Palms online casino games, its mobile games are powered entirely by Microgaming. Even though the present offering is still only a small fraction of the massive number of games offered in the downloaded casino, the selection is large enough for you to vary your play instead of being limited to the same games every time. The casino has done a good job of offering mobile players a representative collection of some of its most popular games, including a choice of classic, video, and progressive jackpot pokies. These are some of the varied games that are currently available.
Get your $100 Bonus at Vegas Palms
Other Games
You will also be able to see at a glance which games are available in instant play (but not which games are available for mobile play) and which games can only be played in the downloaded casino. Unfortunately, and this is a major criticism we cannot leave unmentioned in this Vegas Palms Casino Review, no information at all is given about the individual games. Clearly, a brief description of each game would be very helpful. It would reduce guesswork and make the process of finding the right game much faster and easier. We are not saying that you are likely to make a bad choice, because Vegas Palms does not have any bad games, just that different players have different preferences.
On the plus side, all players have the option to open a Practice Play account and use it to play for free. All games except progressive jackpot games and live dealer games can be played in this manner. It is not clear, however, whether the play for free option is available for use after opening a real money account or only prior to opening a real money account.
Pokies
If pokies are one of your favourite games, as we assume they are, Vegas Palms would make a great choice. Vegas Palms is more than just a fun place to play; it is the kind of casino you will want to visit again and again. For starters, more than half of this casino's 400+ games are pokies. However, what sets Vegas Palms apart from other online casinos is not so much the proportion of games which are pokies machines, but the tremendous variety. This is a casino with games to suit the tastes and bankroll of virtually any player.
If all you can afford to bet or want to bet is a few pennies per spin, no problem. On the other hand, if you can afford and want to bet $100 per spin, many of the machines take large bets. You also get to decide on the type of game you want to play, for example, a simple machine with just a few paylines or a potentially higher paying, but also more volatile machine, with many paylines. Most players can only handle one machine at a time, but anyone looking for more action will find it in the Mega Spin games which let you play multiple machines simultaneously.
The three broad categories of pokies you can choose from at Vegas Palms are reel pokies, video pokies, and progressive jackpot pokies. If you prefer games that are simple and straightforward and can do without the high tech animations and all the bells and whistles of some of the more modern games, the classic 3-reel pokies and UK-style fruit games are a good choice. But if nonstop action and many ways to win are more your style, some of the video pokies are more likely to be calling your name. These games are very popular with Aussie players, and it is easy to see why. Exciting themes, vivid graphics, attention-getting animated characters, interactive bonus rounds, and a ton of other extra features make them extremely entertaining. Frequent players will recognize many familiar favourites, like Avalon, Break da Bank Again, Thunderstruck, and Tomb Raider, just to name a few.
The third game category, pokies with a progressive jackpot, is another popular choice. The obvious answer to the question "Who Wants to be a Millionaire?" is everybody, and because the progressive machines at Vegas Palms are part of the Microgaming multi-casino shared jackpot network, when these machines hit, some lucky players don't just become millionaires, but multimillionaires!
Yet another option that many players at Vegas Palms find lots of fun is competing in daily and weekly pokies tournaments, including the very popular International Slots League tournaments open exclusively to Fortune Lounge players. See the separate Bonuses and Promotions section of this Vegas Palms review for more information about your Fortune Lounge membership and the special benefits and privileges that come with it.
Blackjack
Even if pokies are your favourite game, from time to time, you might want to switch to something else. Keeping in mind that Vegas Palms, just as you would expect with a casino with Vegas in its name, offers every major casino game, blackjack is a popular choice, too. Undoubtedly, one reason for its popularity is that many players are familiar with it (or think they are) from having played it in Australian brick and mortar casinos. However, there is a big difference between the blackjack games offered at a typical land-based casino, whether in Australia or elsewhere, and the online blackjack games at Vegas Palms. Most land-based casinos only offer two or three versions of blackjack at most, so you might not even be aware that many other variations of the game exist. But Vegas Palms offers no less than 35 different ways to play this game.
For example, at Vegas Palms you can play Classic Blackjack, Atlantic City, European, Vegas Strip, and Vegas Downtown Blackjack, just to name a few of your options. Some games are are single hand only, while in others you can play multiple hands. Many players particularly like the "Gold Series" games with enhanced features that give them a real casino feel.
The important thing to keep in mind, whatever form of the game you are playing, is that rules can make a big difference in blackjack. Some rule variations make the game more favourable to the player, while others favour the house. Therefore, avoid gimmicky games that increase the house edge. Also make sure you know all the important rules of the particular game you are playing and the appropriate basic strategy for the game beforehand. Practising with play money is an excellent way to make sure you have the rules and basic strategy down pat before playing an unfamiliar variant of the game for real money. Later, after you have mastered the basics, you may wish to compete in a blackjack tournament.
Roulette
Roulette is another table game that should be familiar to many players, but probably not in all of the variations offered at Vegas Palms. The three basic ways of playing are American roulette, European Roulette, and French roulette. However, American roulette is the only one of the three that has both a single and double zero on the wheel. The extra zero gives that game a higher house edge, so it is best avoided.
European and French roulette are both offered as Gold Series games with enhanced features. You can also select a variation of French roulette called Roulette Royale.
Live Dealer Games
Many Las Vegas vacationers are repeat visitors, and one reason why is that every visit is a different experience. There are always new games to try, new activities to partake in, and new opportunities to win. The same is true of Vegas Palms Casino online. But out of all the games in the casino, none quite capture the essence of a real Las Vegas casino as much the live dealer games do.
Vegas Palms offers three types of live dealer games: blackjack, roulette, and baccarat. In all three, you can choose either a traditional dealer or a Playboy bunny. You won't believe how close these games come to playing in an actual casino until you take your virtual seat with other players like yourself, place your real money bets, and experience the excitement first hand. Watching your dealer close up as he or she spins the wheel or deals out the cards in real time, and even having a conversation with the dealer and other players, you will feel like you you are in a real casino. You won't feel at all like you are sitting in front of your computer at home.
Get your $100 Bonus at Vegas Palms
Bonuses and Promotions
Online casinos vary greatly, not only in the quantity and quality of their games, but also in the incentives they offer their players, in bonuses, loyalty rewards, and promotions. Practically all online casinos offer an initial enticement to join in the form of a Welcome Bonus, but the amounts, structure and terms and conditions of these bonuses are very different. Bigger does not necessarily mean better.
Because the Welcome Bonus is an important factor in evaluating the merit of an online casino and because most players give it a lot of weight when comparing one casino to another, all of our online casino reviews, including this Vegas Palms Casino Review, take a close look at the Welcome Bonus and give an honest appraisal on what we think of it. Upon first glance, the bonus (which is the same regardless of whether you claim it on your computer or mobile device) does not look like anything to be excited about. Certainly, many online casinos offer first time players a bonus with a cap much higher than $100. High rollers, in particular, might feel this bonus is a waste of time.
These objections are valid, but only to a point. Some bonuses look great on paper, but in reality are not so great because unrealistically high wagering requirements and a myriad of other hard to meet terms and conditions put the bonus out of reach of all but a very few players. An accessible small bonus with reasonable terms and conditions is clearly better than a big bonus that the majority of players never get to collect.
Here is a brief description of the Vegas Palms Welcome Bonus.
First deposit; 200% match up to AU$100 on a deposit of AU$50 or more
Playthrough requirement for withdrawal: 40x bonus
Only pokies (including progressives) and parlour games (keno and scratch cards) count 100%. All other games 20% at most; most count 10% or less, or not at all.
Because of the negligible contribution of most games other than pokies, we recommend treating this bonus as one for pokies only. That shouldn't be a problem, assuming that you love playing these games anyway, especially at Vegas Palms where you can choose from more than 200 of these machines, including the progressive jackpot pokies. The website doesn't indicate the time limit, if any, for clearing the bonus. But as soon as you do, your deposit, winnings, and bonus all become available for withdrawal.
What makes the Vegas Palms Welcome Bonus a surprisingly good one even though the face value isn't great is, first of all, it is a 200% bonus. Our findings based on numerous online casino reviews is that most Welcome Bonuses only match the initial deposit 100% and those spread out over multiple deposits often match the deposit by a fractional amount, such as 50% or 25%. The fact that you only have to deposit $50 to receive the maximum bonus of $100 makes the Vegas Palms bonus a very good one for small players. Another feature that makes the bonus small player friendly is that the wagering requirements are reasonable. Many online casinos impose higher wagering requirements. As for high rollers, we recommend being patient and accepting the bonus for what it is. In due time, if your play warrants it, you will be amply rewarded through the casino's tiered loyalty program. Or consider signing up instead with another Fortune.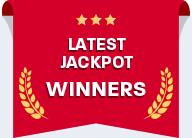 Dirk H

European Roulette

$26,440

Shanel D

Tomb Raider

$13,366

Ben M

Sure Win

$59,947

Denis F

Sports Bet

$10,980
4-Tier Loyalty Rewards Program
The Welcome Bonus you receive when you make your first deposit is just a small taste of the ample rewards and benefits that will be coming your way at Vegas Palms Casino if you become a regular player. All of your play counts, and the more you play, the more you will be rewarded. However, different games make different contributions. The fastest way to earn points is with pokies and "unique games." In these games you earn 1 reward point for each $1 wagered, whereas with table games it takes anywhere from a $5 wager to a $100 wager (depending on the game) to earn 1 reward point. Every 5,000 points earned can be redeemed for $5 in cash credits to your account, which you are free to withdraw with no further wagering. Players have 60 days from the time points are earned to accumulate enough for redemption. Otherwise they expire.
In addition, all real money players are automatically enrolled in the casino's 4-tiered loyalty program. The four levels are Silver (starting level), Gold, Platinum, and Diamond.
Just for signing up and making your first deposit, you receive 2,500 free points. However, in order to advance from the Silver level to any of the higher levels, and also to maintain that level, the specified minimum number of points needs to be earned every month: 10,000 for Gold, 25,000 for Platinum, and 75,000 for Diamond.
Higher Tier Benefits
All Vegas Palms Casino online and mobile players are permitted to redeem their reward points for cash and are eligible to play in tournaments and participate in weekly and seasonal promotions. However, players at the Gold level and higher qualify for additional rewards like faster earning of loyalty points, a monthly loyalty bonus, and more bonus points if they play on their birthday. The higher your level, the greater these rewards. For example, Gold players receive a birthday bonus of 25,000 points (worth $25), Platinum players receive a birthday bonus of 50,000 points (worth $50), and Diamond players receive a birthday bonus of 100,000 loyalty points (worth $100). The percentage by which point earning is accelerated and the amount of the monthly loyalty bonus also increase according to level. Diamond players earn loyalty points at a 15% faster rate than Silver players, as compared to 5% and 10% faster for Gold and Platinum players. The monthly loyalty bonus that Gold and Platinum players receive is 10,000 points and 30,000 points respectively, but Diamond players receive a monthly bonus of 50,000 points.
Additional perks and privileges for qualifying Diamond players include all of the following:
Dedicated casino host
Exclusive tournaments
Stronger incentives and match offers
Invitations to special dinners and events
Exclusive gifts and holiday getaways
Fortune Lounge Membership
Another important reason why you should seriously consider Vegas Palms instead of any random casino is your Fortune Lounge membership. Aside from the fact that all participating casinos are held to very high standards, a specific benefit for players is the opportunity to participate in frequently scheduled pokies and blackjack tournaments. These include the tournaments of the International Slots and Blackjack Leagues, expressly for Fortune Lounge members.
Special big ticket drawings are held periodically, too, and every year a few lucky pokies players will win a 5-star Fortune Lounge cruise. Furthermore, Vegas Palms players are welcome to play at other Fortune Lounge casinos, and if they do, they can link their accounts and redeem their rewards at any Fortune Lounge casino of their choosing.
Other Promotions
Vegas Palms recognises that top tier status is beyond the reach of most of its players, but appreciates play at all levels. All players are welcome to participate in a wide variety of daily, weekly, and monthly special promotions. These promotions keep changing so you need to check often to see which exciting prize, like cash credits, or even a car or luxury vacation is up for grabs next.
24/7 Customer Support
Customer support is available 24/7 to answer any questions or concerns. Choose from the following means of contact: live chat, phone, email, Skype, I Message, or WhatsApp.
For a Great Casino Online, Pick Vegas Palms Casino
Vegas Palms isn't Vegas, but it may be as close as you will get without actually taking the trip. While some readers are bound to be disappointed by the small size of the Welcome Bonus, what the bonus lacks in size, it more than makes up for in value and usability. Vegas Palms is well suited to players of any level because it is simultaneously high roller and small player friendly. Small players will appreciate the affordable Welcome Bonus, loyalty points that are redeemable for cash, and special promotions where they have as much chance as anyone to win a nice price. Heavy hitters will appreciate the extra personal attention and generous rewards that their higher level of play commands. The tremendous variety of games and opportunity to win even more in the Fortune Lounge pokies and blackjack tournaments are features that any player would like. Compared to all the online casinos that seem only interested in getting your deposits, Vegas Palms is like a breath of fresh air.
Summary
Las Vegas is truly a beautiful place. It is a real oasis, set in the middle of a vast desert. It is also an oasis for gamblers, who flock to the gambling capital of the world from all reaches of the globe. Vegas Palms Online Casino brings this feeling and atmosphere of a tropical desert oasis right to your computer or mobile device here in Australia. Vegas Palms is a gem among online casinos, which these days seem to be a dime a dozen. Vegas Palms is a large, well established casino with a huge selection of high quality games. They have excellent customer service, and stringent security features in place to keep your data safe. For these reasons and more, we have rated them a nine out of 10 stars in out overall casino rating scale.
Reviewed By: Casino.com.au
Get your $100 Bonus at Vegas Palms